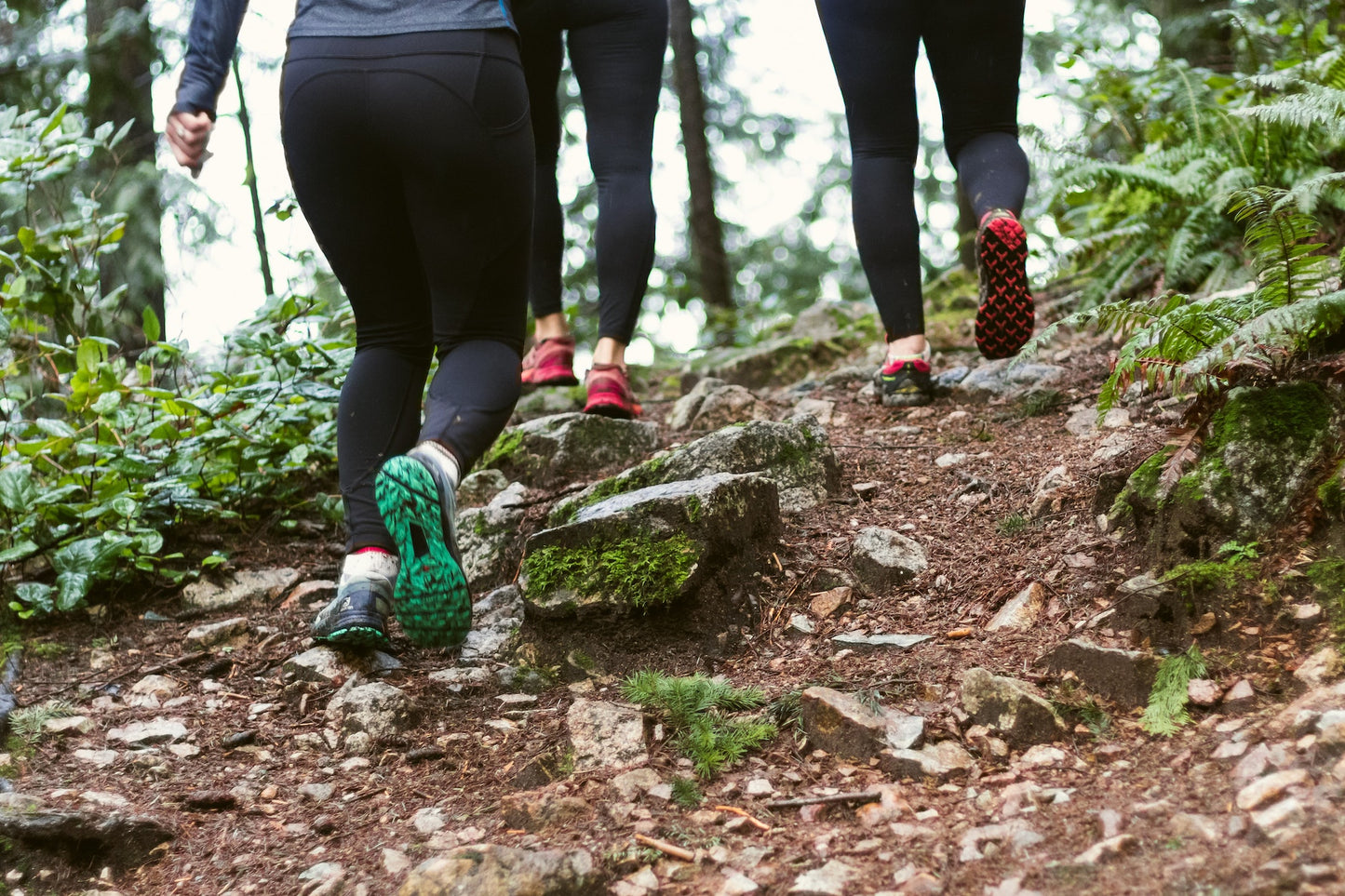 So, you signed up for a Ragnar Trail run this season, you've been training and now you're working on the logistics of your camp setup for you and your team, but what will you eat and what will you actually WANT to eat during your 24+ hours at camp? 
When camping at the event we recommend  that you bring your own food to prepare and eat because while there is food available for sale at Ragnar Trail races, it is not the best idea to fully rely on concessions for all of your nutritional needs. You'll want to bring plenty of food, snacks, and drinks in the event that the lines are too long or vendors run out of options you like and are able to eat. There's nothing worse than needing a recovery meal and not having access to the food you need.  
We took the time to put together a meal plan and shopping list for you featuring our favorite Latinx food brands that require little to no prep time so you can maximize your recovery time and nourish your body during the big event.
Ready to Eat Meals
Itacate Foods backpacking meals are the fastest and easiest way to have a ready-to-eat meal after your legs. Our meals pack a considerable amount of protein (16-24g per serving depending on the meal) and carbohydrates (55-73g per serving depending on the meal), giving you the needed nutrients to replenish and charge your body, which makes them great recovery meals. Each meal packs almost 500 calories per serving and has a very quick hydration time, all you need to do is add hot water. Did we mention that our trail meals are vegan and vegetarian? 
Because our outdoor meals are freeze dried, they are very easy to store and require no refrigeration so you can save that cooler space for your favorite drinks! They're also very lightweight, which comes in handy when carrying all your stuff from your vehicle to your campsite.  
To celebrate our first year supporting Ragnar runners we are offering a promo code! Check out Itacate meals here and use promo code RAGNAR2022 for 10% off your order 
Simple Prep Meals 
Somos Foods makes a variety of healthy Mexican shelf stable products that you can mix and match to make your choice of rice bowls, salads, tacos or tostadas. 
Hydration 
Hydration is one of the most important parts of the event! You'll want to hydrate during your run, sure, but the most important time to be hydrating is in between relay legs. Make sure you prepare in advance and take a hydration vest or bottle you can use while on your run. Keeping a larger bottle for camp as well as a refillable jug to use for cooking and refills is beneficial as well. There will be refill stations at Ragnar Village available at the event, so you don't worry about needing to pack in ALL your water for this trip.  
Most folks use Nuun or Skratch Labs mixes for their hydration needs and these are great!  However, if you're a fan of agua fresca flavors like Jamaica(Habiscus iced tea), horchata (rice drink) and limon (lime water), we recommend you give Salud a try.  
Itacate Ragnar Food Planner/Packing 2022/23 
While preparing for the food portion of your trip make sure to have your packing list and menu planner ready, if you don't have one yet, don't worry! Here's our Itacate Ragnar Food Planner/Packing 2022/23 list to get you started: 
Ragnar Camp Kitchen Packing List 
Equipment 
Cooler

 

Camping stove

 

Reusable bowls, cups and silverware

 
Pot, pan, and cooking utensils

 

Paper towels, rags

 

Knife and cutting board

 

Large water jug (for cooking and refills), camp water bottle, and running water bottle or hydration vest

 

Trash bag 

 
Ragnar Trail Menu 
 

Thursday 

Friday 

Saturday 

Breakfast 

 

Pinole chia oatmeal w/nuts and fruit   

Coffee or tea 

Itacate Charge-up Chilaquiles Coffee or tea 

Lunch 

 

Rice or salad bowl: rice, beans, lettuce and guisado (main) + salsa 

 

Dinner 

Itacate Campsite Lentejas w/avocado + salsa macha 

 

Itacate Sunset Caldo  

Taco de aguacate 

 

Snacks/ 

Drinks 

Fruit + chili powder 

Chips and salsa 

Bean dip 

Hydration mix 

Any "fun drinks" that won't dehydrate you (too much) 
Shopping List 
| | |
| --- | --- |
| Item Type  | Brands we like  |
| Camp Meals  | |
| Rice  |   |
| Beans  | |
| Guisados (mains)  | |
| Avocado  |   |
| Lettuce or salad mix  |   |
| Salsa macha (chili oil)  | |
| Tortillas  |   |
| Pinole Chia Oatmeal  | |
| Nuts  |   |
| Fruit  |   |
| Coffee  |   |
| Hydration Mix  | |
| Snacks  | |
As always these are our general suggestions and advice. However, the way you choose to fuel is up to you. Just make sure you provide your body with the necessary nutrients needed to withstand the physical exhaustion of the Ragnar Trail races.  
For runners looking for nutritional advice this season, follow Olympic Trials marathoner, body and cultural diversity advocate Starla García @starla_shines